In June we're producing a lovely new adaptation of Pride and Prejudice. We have postponed Mary Shelley's Frankenstein.
Pride and Prejudice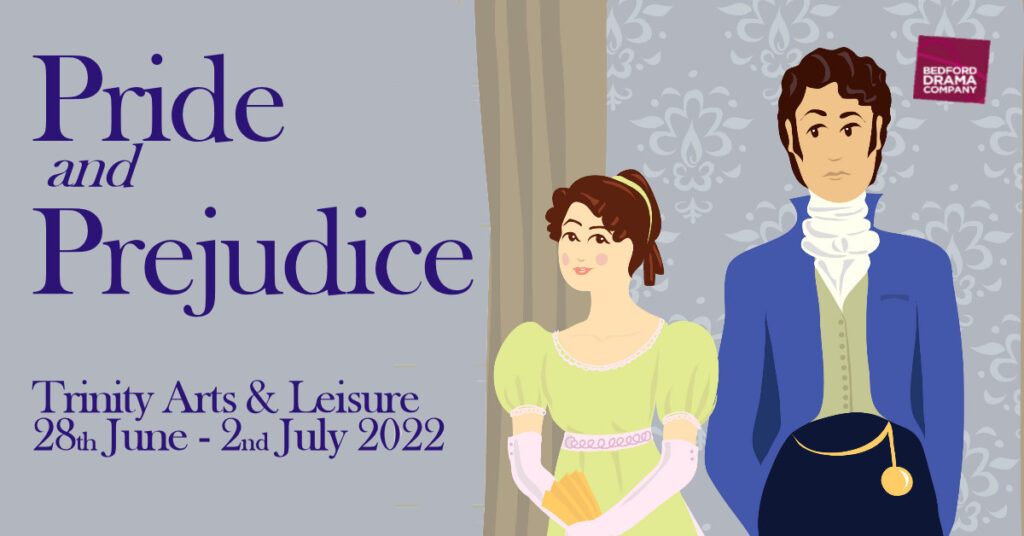 A sparkling new adaptation of this absolute classic.
New, revised edition for 2016. Janet Munsil's witty, romantic, and ingenious adaptation of Jane Austen's beloved tale of Elizabeth Bennet and Mr Darcy is remarkable for capturing the tone and compressing the complexity of the story into a fast-paced, funny, and fiercely romantic two hours on stage. Sold-out and held-over in numerous large professional theatres, including Canada's National Arts Centre, Theatre Calgary, and The Arts Club Stanley Theatre.
Pride and Prejudice is at Trinity Arts and Leisure, Bromham Road, Bedford, from Tuesday 28th June to Saturday 2nd July 2022.
Buy Tickets
Parking at Trinity
Mary Shelley's Frankenstein
Postponed – watch this space for details.
A new adaptation of Frankenstein that recreates the origin of the tale during a stormy summer at Lord Byron's villa on the shores of Lake Geneva and interweaves Mary Shelley's own life with that of her famous creation.